Like the video? Learn more in this webinar "Take the Mystery out of Global Delivery"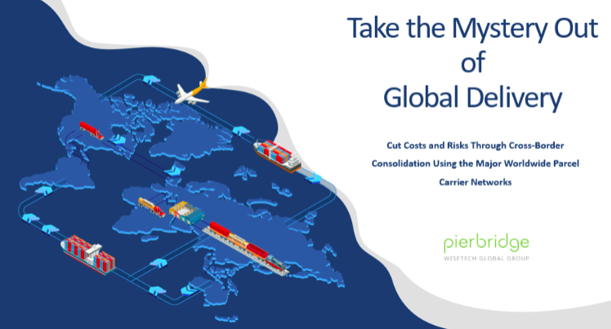 Watch this on-demand webinar as we look at overcoming some of the key challenges in shipping globally, including:
Customs Compliance: Without accurate and compliant cross-border documentation, it is easy for shipments to be delayed in customs and lead to sanctions. 
De Minimis Dilemma: U.S. Customs and Border Protection recently raised the de minimis value threshold, paving the way for more package volumes to flow through customs with minimum screening. 
Landed Costs Calculations: Retailers need to know the total "landed cost" for goods transported across borders, whether they charge consumers for shipping or not. 
Tracking: As goods move from one mode to another, consolidated, deconsolidated, cross-docked, and reloaded, documentation and shipping data multiply into different formats and standards that are difficult to correlate and track. 
Fill out the form to watch an on-demand webinar and learn to cut costs and risks through cross-border consolidation using the major worldwide parcel carrier networks.