A no-cost, low maintenance benefit that enables employees to ship from their desk saving company shipping costs.
Whether you know it or not, you are probably already supporting personal shipping. At some point, most people need to ship a personal package – important paperwork, a gift for a friend or a family member, items they've sold online, etc. Many large organizations formally or informally supported personal shipping. 
Some companies allow their people to ship on the company account and then try to recover costs through payroll deduction or other methods. Some allow staff to take time away from their desk to trudge to the local shipping location to send a package. Others, still, are paying for shipping without even knowing as employees go rogue and ship on the company's account when you're not looking.
Take the Risk out of Personal Shipping
Transtream Personal Shipping is a no-cost, low maintenance benefit that enables employees to accomplish personal tasks that we all perform while at their workstation. Not only does this improve employee productivity, but it improves employee engagement, saves them money on common tasks, and shields employers from shouldering the burden of unrecoverable shipping costs. This ultimately reduces company shipping costs and lowers employee churn by improving their satisfaction with their work.
Easy to use/limited training needed
Personal payment methods, include Debit, Credit, Apple Pay & Google Pay 
Limited risk for the organization
Rapid deployment nationwide
Minimal IT involvement
Employee benefit - reduced shipping rates
Employee safety - keeps them on campus 
Employee productivity - quick to use at work station if needed - keep employee focused on work
Home use - can be used at home as well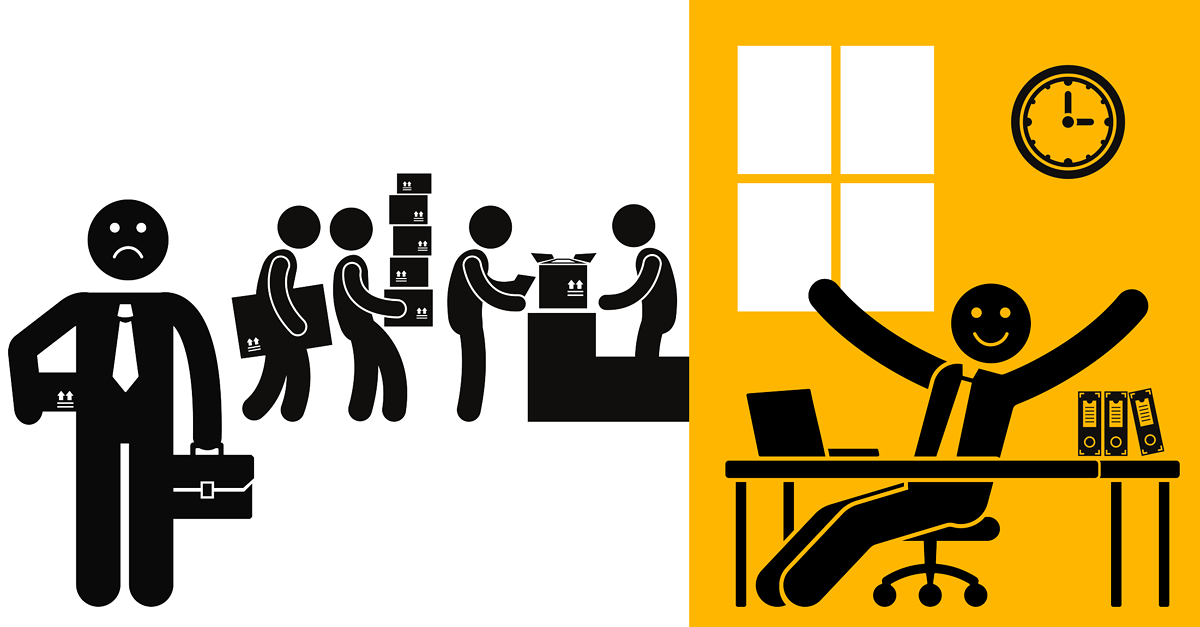 Explore the relevant technology
Avoid delays and sanctions by automating all international forms printing and compliance processes.
Don't leave international export compliance to chance. Transtream enables you to put process controls in place where you need them:
Generate accurate international export forms and documentation
Automate electronic ACE filings 
Restricted party screening at point of shipping
Manage products to comply with export classifications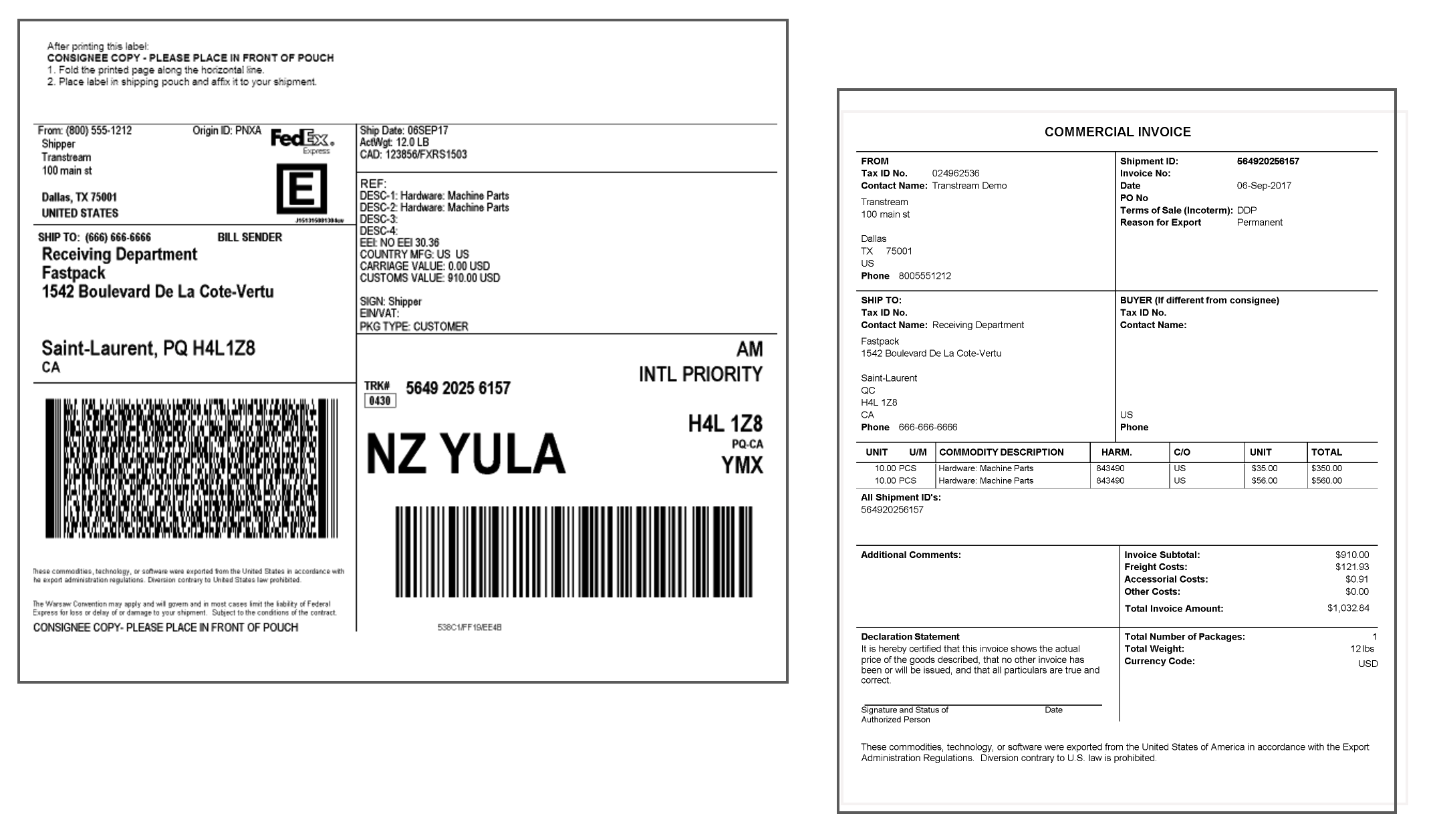 Embed Transtream's route widget in your website or app and provide rate shopping among hundreds of carrier services.
Stop guessing at carrier rates and start protecting your bottom line with Transtream's Route app
Instantly calculate # cartons based on SKUs, packing rules, and container sizes
Use # cartons calculation to rate shop parcel and freight services
Filter by expected time of delivery
Integrate with your shopping cart, order entry or purchasing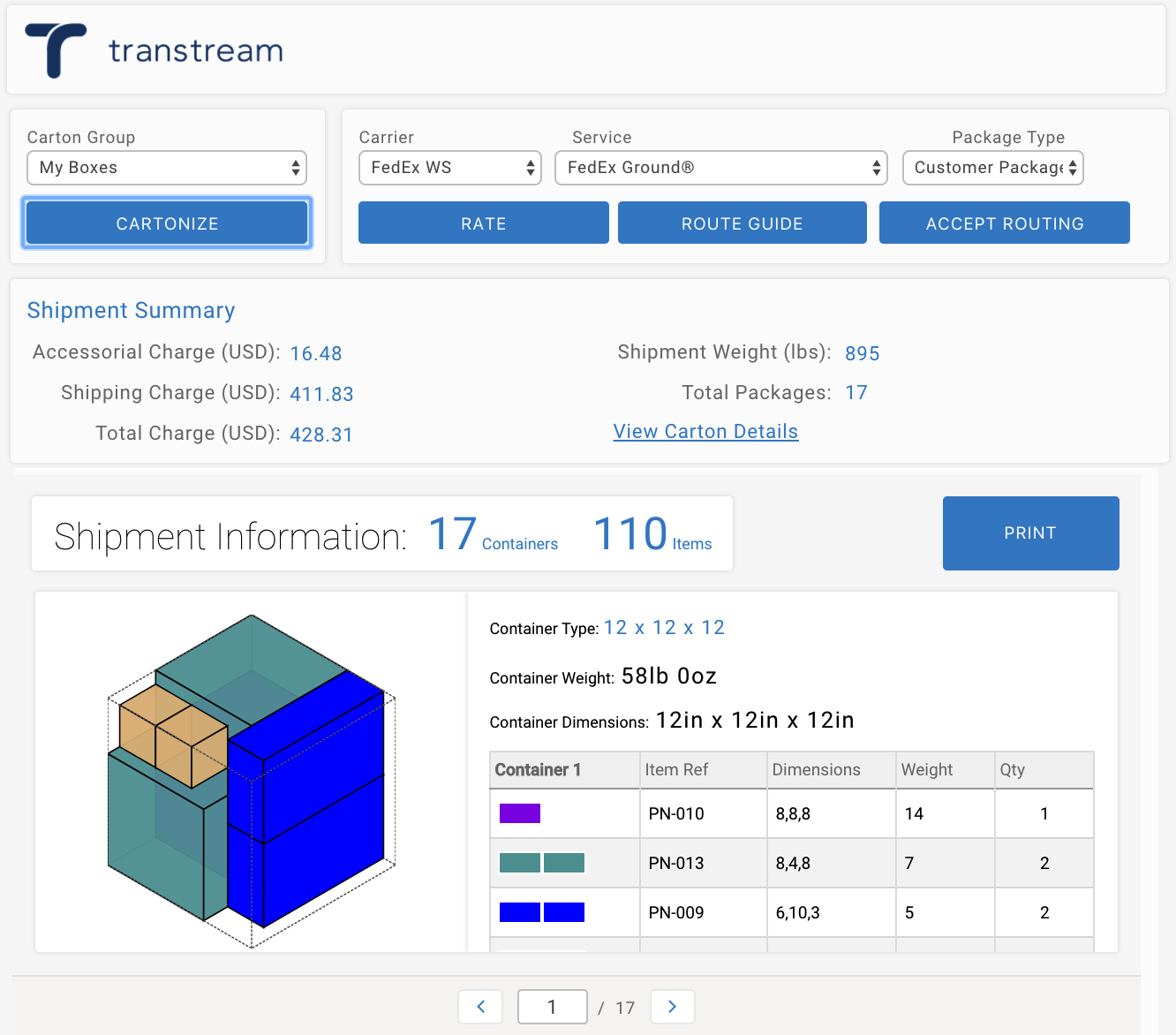 Embed Transtream Tracking widget into your webpage and provide customers with self-help shipment tracking, while driving SEO.
Improve service while improving SEO by enabling customers to track the status of their own shipments.
Embed plug and play tracking widget in your webpage
Adapt to your company's brand and style guide
Select enter order number and see shipment delivery status
Provide returns and pickup request capabilities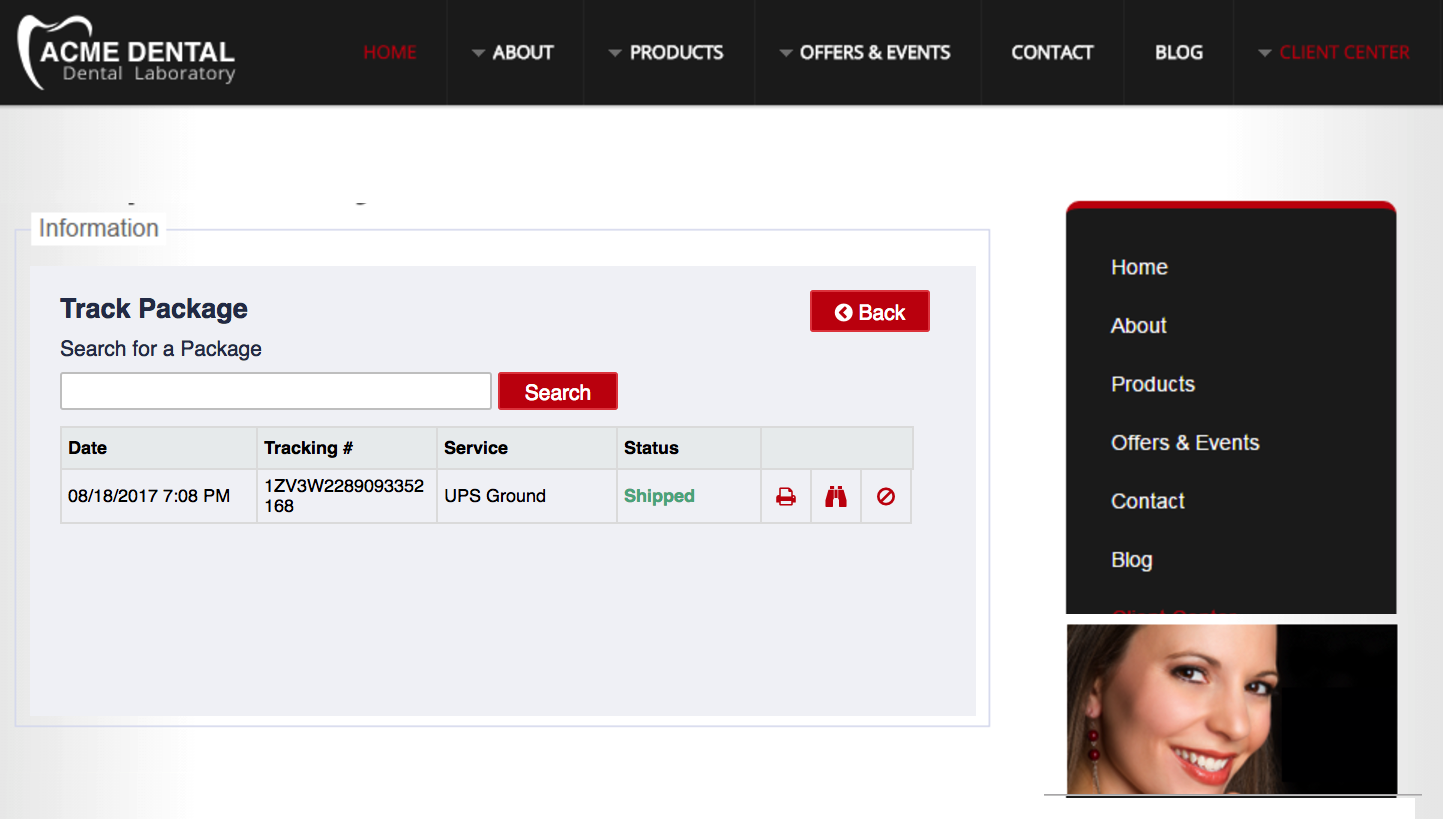 Get Parcel Insights Delivered
Become a better parcel shipper to reduce costs, increase margins, improve customer service, and stay competitive. Stay informed on the latest trends in shipping and parcel transportation management. Delivered regularly by email and through social media.