Thousands of shippers, developers, and logistics service providers rely on Transtream to solve transportation challenges, and they count on Pierbridge to support their efforts.
The leader in enterprise shipping.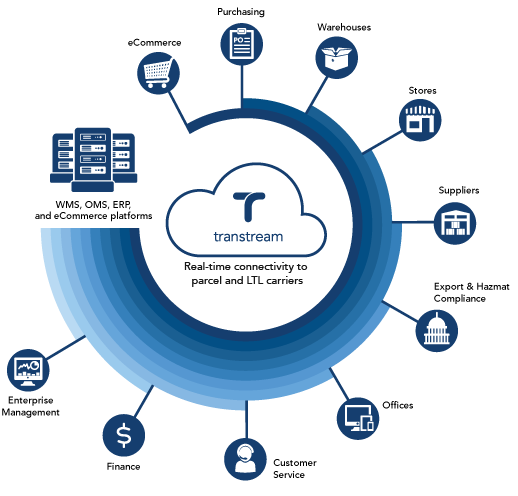 IN THE PRESS
"We are very pleased to be counted among the best-in-class transportation and logistics technology companies. This recognition by one of the most respected publications in our industry is a testament to our employees, partners, and customers' contributions toward making Transtream a leading multi-carrier management platform. We look forward to continuing our track record for innovation and impact."
- Bob Malley, Managing Director
See the Power of Transtream Parcel TMS
You clients depend on you to help them do their shipping better. Consultants, Systems integrators, and logistics solution providers count on Transtream to help their clients manage their shipping and keep their costs down.
Get Parcel Insights Delivered
Become a better parcel shipper to reduce costs, increase margins, improve customer service, and stay competitive. Stay informed on the latest trends in shipping and parcel transportation management. Delivered regularly by email and through social media.