Thousands of shippers, developers, and logistics service providers rely on Transtream to solve transportation challenges, and they count on Pierbridge to support their efforts.
The leader in enterprise multicarrier, omnichannel shipping.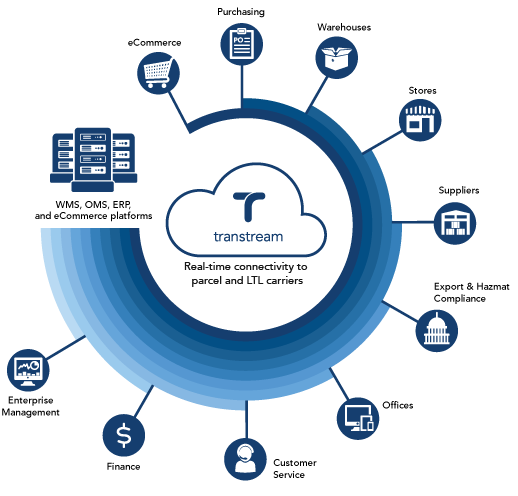 IN THE PRESS
"Transtream attaining FedEx certification has always been important to Pierbridge and our customers. It is an acknowledgment of the confidence in us that we support all the FedEx services and that customers can quickly enable FedEx to meet their fulfillment objectives. The confidence certification provides is one of the many reasons we've been able to bring on customers at a pace that has catapulted us to Platinum status with FedEx"
- Mark Picarello, Managing Director
See the Power of Transtream Parcel TMS
You clients depend on you to help them do their shipping better. Consultants, Systems integrators, and logistics solution providers count on Transtream to help their clients manage their shipping and keep their costs down.
Get Parcel Insights Delivered
Become a better parcel shipper to reduce costs, increase margins, improve customer service, and stay competitive. Stay informed on the latest trends in shipping and parcel transportation management. Delivered regularly by email and through social media.