The Lowdown on Lithium: Training is Indispensable to Understanding and Managing Regulations When Shipping Batteries
Lithium batteries are everywhere. Well, at least that is how it seems. However, as retailers expand their fulfillment options as they increasingly turn to an omnichannel shipping strategy, more people that are inexperienced and untrained in handling dangerous goods are responsible for shipping them.
Join us as we partner with our dangerous-goods technology partner, Labelmaster,  for this important webinar. In about 10 minutes, we'll review some of the most critical dangerous goods regulations concerning lithium batteries that took effect in 2021 and how the right technology can help you manage them whether you are shipping from stores, warehouses, or distribution centers, including:
Changes to shipping Lithium batteries by air
Managing Lithium batteries in an omnichannel shipping environment
Labelmaster's new 3D dangerous goods training
More
Speakers:
Speakers: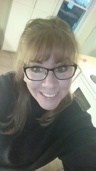 Rhonda Jessop, Manager, Dangerous Goods and Training Standards, Labelmaster
Rhonda Jessop has been working in the field of dangerous goods and training for over 25 years. She started her cargo career with FedEx Express, Canada, in 1994 working both in ramp operations and the training division where she was responsible for all operations and dangerous goods training for Eastern Canada. Ms. Jessop joined IATA in 1999 as a manager in the Training and Development Institute where she was responsible for a portfolio of over 50 diverse airline operations and safety courses. She moved to the Cargo and Regulatory Affairs division as Manager, Dangerous Goods and Training Standards in 2003. She joined Labelmaster as their Manager of Dangerous Goods Training Projects in 2007, and she is currently their  Director of Global Learning, with a focus on developing eLearning and engaging virtual training experiences.

Brian Beetz, Alliances and Partnerships, Labelmaster
Brian directs the Labelmaster R&D responsibilities and provides regulatory guidance across the full range of Labelmaster products and services. He also performs regulatory review and interpretations, regulatory updates for training programs, new product development, and has authored numerous DG articles for industry publications. Brian has 25 years of experience in dangerous goods and worked in the environmental consulting industry prior to joining Labelmaster in 2015. Brian is active in the Dangerous Goods Advisory Council, the Council on Safe Transportation of Hazardous Articles, the ICAO SAE G-27 Lithium Battery Packaging Performance Committee, as well as numerous DG industry events and meetings annually. Brian has earned his certification as a Dangerous Goods Safety Advisor (DGSA) from the Scottish Qualifications Authority, and is certified in the following regulations: ICAO/IATA, IMDG Code, 49 CFR Multi Modal Regulations, and ADR.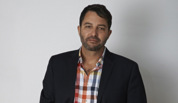 Scott Moore, Vice President of Marketing, Pierbridge
Scott joined Pierbridge in December 2017 and is responsible for marketing Pierbridge's multi-carrier shipping software, Transtream, as well as promoting Pierbridge's supply chain thought leadership and expertise. Scott has many years of experience building world-class digital marketing practices and technologies that drive brand awareness, competitive differentiation, and lead generation. His previous position was VP of Digital Strategy and partner at a B2B marketing agency.