A lot has been written [and much of it by us] about the impact of COVID-19 on shipping. However, we haven't really touched upon the effect of the pandemic on Dangerous Goods shipping. Primarily, we've skipped it because while Transtream can help shippers with hazmat shipping, we aren't dangerous goods experts. Our partner Labelmaster, on the other hand, is. That's why we turned to them for an update.
In a recent blog on its website, Labelmaster took an in-depth look back at 2020 in dangerous goods and hazmat shipping.
The blog pointed out how COVID impacted three significant trends in hazmat transport in 2020:
Regulatory bodies overseeing Dangerous Goods transport showed remarkable wisdom and flexibility in helping organizations cope with the crisis.
The world's supply chain was revealed to be incredibly resilient, preserving economic strength during the gravest health challenge in decades.
Both public and private sectors geared up for the monumental cold chain logistics challenge of transporting COVID-19 vaccines.
2021 Hazmat Regulations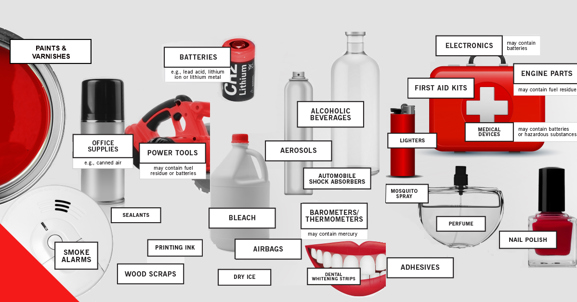 The blog also looks ahead to preview some of the impending 2021 Dangerous Goods regulations to prepare shippers. This is especially true for retailers and others, who may not be familiar or even aware that they are shipping dangerous goods, increasingly ship parcels direct to consumers (D2C).
Among the regulations explored are changes to lithium battery marks, PHMSA's publication of HM-219C, and more.
Click here to read the entire blog on Labelmaster's website, "Dangerous Goods in 2020: Remarkable responses to an unprecedented year."
Learn how Transtream and Labelmaster work hand-in-hand to provide full visibility, and Dangerous Goods and hazmat compliance by scheduling a personalized demonstration today.